Movies
keyboard_arrow_right
Movies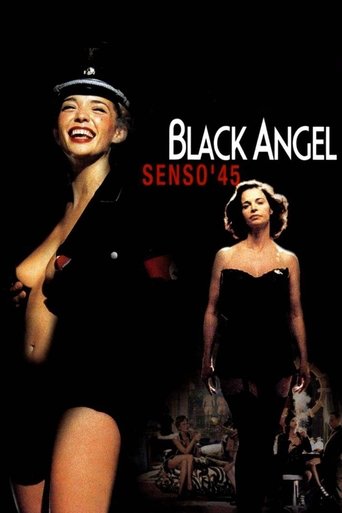 March 1945 Asolo, Italy. Livia Mazzion, the attractive wife of a top ministry official, slips into the car of lawyer Ugo Oggiano, Livia's admirer and her husband's informer. Livia must reach Venice and her lover Helmut Schultz, a Wermacht lieutenant, as beautiful and accursed as a pagan god, with whom she is having a burning love affair. During the trip she relives the high points of her devastating sexual abandonment gone adrift, one that has shattered her life and her destiny, swallowing her up in the ruinous vortex of a sybaritic and bituminous Venice. The city, in the throes of the final months of the war, is rife with traffickers, officials, nabobs, military brass, sharks and adventurers of every kind. Yet a surprise awaits Livia upon her arrival in Venice, a surprise in which the heroes' own personal defeats interweave with those public, as historical and political events now seek to settle accounts.
Description
Release: Senso '45 (2002) DVDRip Oldies Dual-Audio
Title in Brazil: Luxúria
Uploader: labok
Size: 1,29 GB
Genre: Drama
Linguage: Italian
Audio: Italian / Pt Br
Runtime: 128 mins
Format: MKV
Resolução: 636 x 480
Video Codec: DIVX
Subtittles: Pt Br legendas.tv
Audio Codec: MP3
Taxa de Biltrate: 128 Kbps
IMDB Rating: 5,1 (awaiting 1.653 users)
IMDB: http://www.imdb.com/title/tt0267261/
Directed By: Tinto Brass
Starring:
Anna Galiena ... Livia Mazzoni
Gabriel Garko ... Helmut Schultz
Franco Branciaroli ... Ugo Oggiano
Antonio Salines ... Carlo
Simona Borioni ... Elsa
Loredana Cannata ... Ninetta
Erika Savastani ... Emilietta
Sabrina Colle
Agostino Nani
Synopis:
Trapped in an unhappy marriage, the wife of a high ranking Fascist official starts a dangerous, self-destructive relationship with a duplicitous S.S. Officer.
Sinopse Pt Br:
Na cidade de Asolo, na Itália, a bela e sedutora Lívia Mazionni (Ana Galiena) desliza para dentro do carro do advogado Ugo Oggiano (Franco Branciaroli), seu eterno admirador e informante de seu marido. Ela vai viajar para Veneza, a fim de encontrar com Helmut Schultz (Gabriel Garko), tenete germânico com quem teve um tórrido romance. Estamos em 1945, e Veneza vive os últimos meses da Segunda Guerra. Antes de chegar na cidade - onde uma surpresa a espera -, Lívia revive os momentos marcantes de sua turbulenta vida amorosa e sexual


More at ibit.to
And ibit.uno
And ibit.am
And ibit.ws
Files
Senso '45 (2002) DVDRip Oldies Dual-Audio
-
Stream
Downloading
Seeding
Senso '45 (2002) DVDRip Oldies Dual-Audio
from
to
0 peers
.
of
↘0 b/s / ↗0 b/s